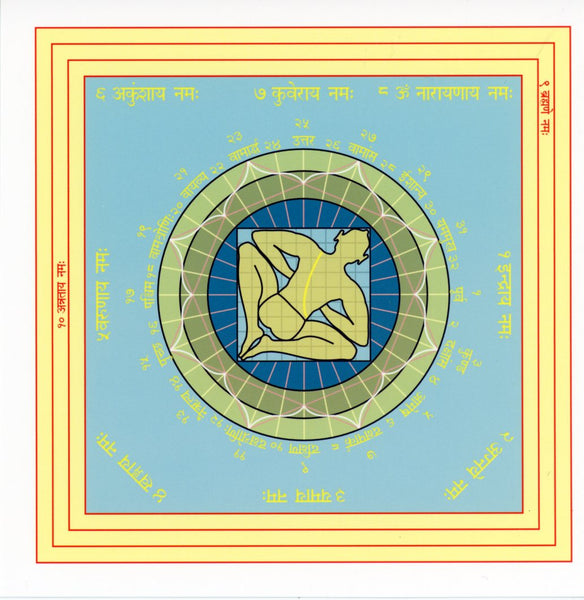 Transcendence Design
Vastu Direction Yantra
Vastu Direction Yantra with Vastu Purusha, the soul of the building. To rectify misplaced rooms, objects, or furnishings or a misplaced front entrance or obstructed Brahmasthan. Install the Vastu Direction Yantra and chant the Vastu Purusha mantra for energetic support, honoring and acknowledgment of Vastu Purusha, and Vastu rectification. 32 directions of the sky are named and numbered, which acts as an antenna and balances wrong placements of rooms or objects. 5" x 5" / 12 x 12 cm

If your building has a staircase, furnace, or other heavy object in the center, obstructing the Brahmasthan, add the Vastu Direction Yantra --- and consider installing the Vastu Vedic Pyramid as an even more potent remedy.

These precise images are high quality prints on card stock. To enhance potency, our yantras are printed during astrologically auspicious muhurtas (times) while mantras are chanted. They have roots in the Puranas, especially the Srimad Bhagavatam. Laminate or frame, or attach to a wall by placing loops of tape on the back corners of the yantra.

Learn more about the Vastu Purusha Direction Yantra, including its mantra, in the Vastu Yantra Guidebook.