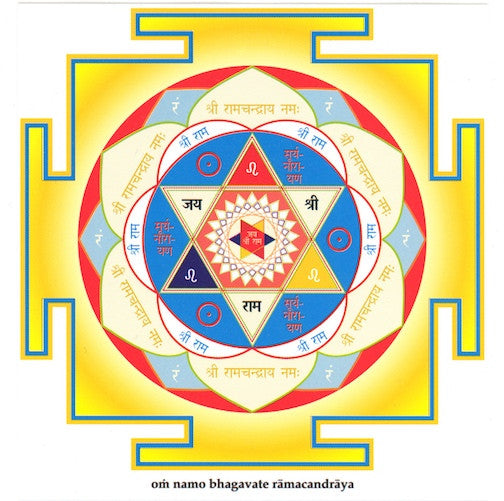 Transcendence Design
Sun Yantra, Surya
The Sun, Surya, Ruler Of The East: The Sun yantra and mantra enhance self-confidence, the self, and Vastu rectification of a blocked east with no windows or doors that does not allow the flow of solar prana into the building. The sun represents the ego, identity, Divine Self, career success, power in life, and life energy. 

Install the Sun yantra in the east of your home or business to rectify a cluttered, windowless, or blocked East. 5" x 5" / 12 x 12 cm

These precise images are high quality prints on card stock. To enhance potency, our yantras are printed during astrologically auspicious muhurtas (times) while mantras are chanted. They have roots in the Puranas, especially the Srimad Bhagavatam. Laminate or frame them, or attach them to a wall by placing loops of tape on the back of the yantra.