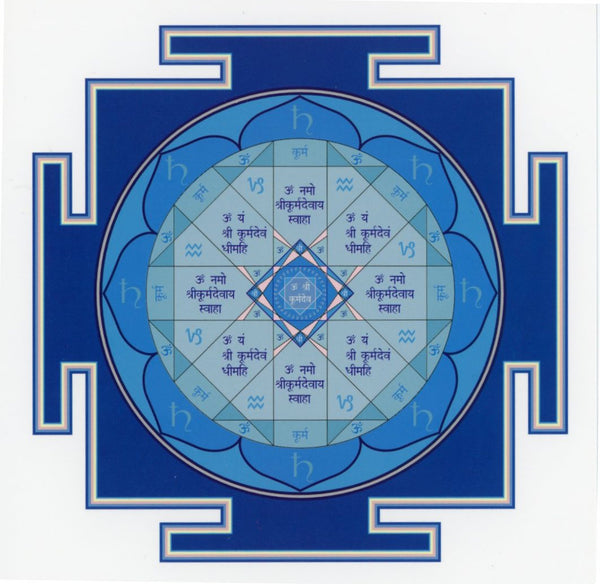 Transcendence Design
Saturn Yantra, Shani
Saturn Yantra, Shani: Ruler of the West. Discipline, practicality, being grounded in the world. Limitations, delays, obstructions, suffering. Helps rectify west with too many windows. Install the Saturn yantra in the west of your home or business and chant its Sanskrit mantra while looking at it to appease Saturn and support your home's attunement with proper Vastu. 5" x 5" / 12 x 12 cm
These precise images are high quality prints on card stock. To enhance potency, our yantras are printed during auspicious astrological muhurtas (times) while mantras are chanted. They have roots in the Puranas, especially the Srimad Bhagavatam. Laminate or frame, or attach to a wall with loops of tape on the back corners of the yantra. 
Learn more about the Saturn yantra, including Saturn mantras, best placement, effect, and use, in the
Vastu Yantra Guidebook
.