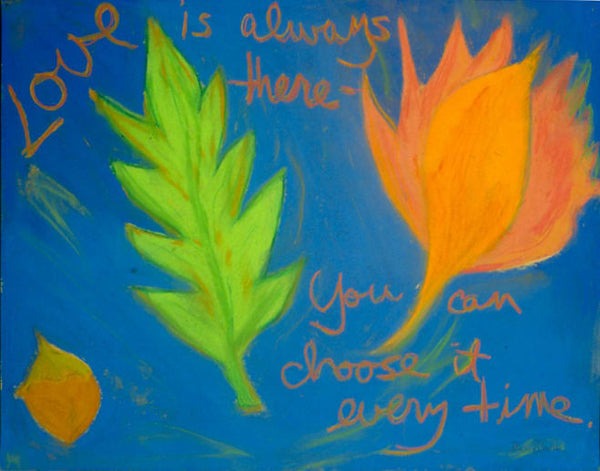 Sherri Silverman
Love Is Always There, You Can Choose It Every Time
Love is always there, you can choose it every time
Sherri Silverman
image size 22" x 28", framed size 30.5" x 36.5" x 1.75"
pastels on sanded pastel paper
signed in pencil, lower right
$1800. US shipping charges in shopping cart. International shipping charges emailed upon request. Free delivery or pickup in the San Francisco/Marin area.
An acorn, a leaf, a flower, and inspirational words float in a blue field of sky in luminous colors in this uplifting pastel painting from Sherri Silverman.
HS (Harmonized System code) 9701.91